Janet Pittman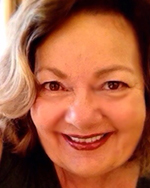 After 30 years of volunteer work in Los Angeles County for organizations benefitting children, the environment and community schools, Janet Pittman relocated to Ventura County. She took the oath of a Court Appointed Special Advocate in 2012. She has been educated, challenged, enlightened and humbled by the personal stories and resilience of the four young adult Appointees she's been assigned. Janet brings to the position of Volunteer Case Supervisor:
-a background in community mediation and consensus building.
-a genuine willingness to advocate one-to-one for the best interests of children and youth in the juvenile court system.
-an energetic dedication to the CASA organization and a refreshing sense of humor.
Janet lives in Camarillo with her husband. She has two adult children and two grandchildren.