Jessica Dyar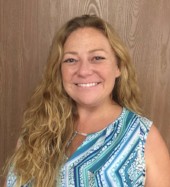 Jessica joined CASA of Ventura County in May 2016. She brings an extensive background in mental health, social services, and working with children and families of diverse populations. Areas of expertise include:
- Working knowledge of educational, judicial and human service systems
- Transitional Aged Youth (ages 16-21)
- Presentations, workshops and trainings
Jessica obtained a BA in Psychology from California State University, Fresno and a MS in Counseling Psychology from California Lutheran University. Jessica has resided in Ventura County for 25 years and is active in the Deaf and Hard of Hearing community.