Linda Young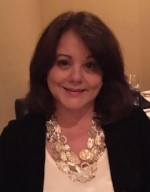 Linda, a former Retail Banking Executive, has been a CASA Volunteer Advocate since March of 2016 and a Peer Coordinator since September of 2017. Volunteering and giving back to the community has always been important to Linda, demonstrated in her broad based experience in various volunteer organizations, including the State Health Insurance Program, Los Robles Hospital, the American Red Cross, Habitat for Humanity, the Ronald McDonald House, and Girl Scouts of America. She also held the position of PTO President at Folsom Middle School and served for several years as a Court Appointed Guardian for two adults in Ulster County New York.
Using her successful management and leadership skills and experiences, Linda is now focusing her volunteer efforts in the CASA organization to help the youth of Ventura County.
Linda lives in Westlake Village with her husband Jim and their two Tibetan Spaniels. They are the proud parents of twin daughters, Ashley and Jennifer, and grandparents to Drew. In addition to her work, she enjoys spending time with her family, cooking and baking, reading, and traveling.