Marissa Chacon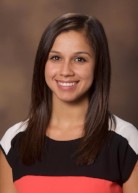 Marissa comes to CASA of Ventura County with direct-care experience working with children who have suffered from severe trauma, neglect and/or abuse. She served as a front line staff in an Emergency Shelter for young girls and was promoted to a Behavioral Specialist focusing on providing support to young men placed in a Residential Treatment Center. Marissa also has experience working as a TBS and ITFC Support Counselor. As Case Supervisor/Peer Coordinator Support, Marissa is using her first-hand experience working with the population CASA of Ventura County serves by:
-supporting CASA Volunteer Advocates who are working with youth who are placed in Shelter or RTC care, as well as Foster placements.
-providing tips on how to support a youth who has suffered from severe trauma.
-assisting and promoting collaboration with CASA Volunteer Advocate and Social Worker to establish a plan in which highlights the best interest of the child.
Marissa holds a Bachelors Degree in Psychology and a Masters Degree in Family and Human Development.