Priscilla Diamond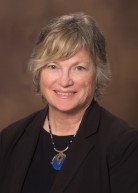 Priscilla has been a volunteer and/or board member for many years with various non-profit organizations. She joined CASA as a volunteer in 2014 and strongly supports its mission to advocate for foster children.
Priscilla retired from the Santa Barbara County Education Office, as manager of the department charged with the financial oversight of school districts in Santa Barbara County. She began her financial career, and qualified as a certified public accountant, while working as a member of the audit staff at Coopers&Lybrand in New York, now known as Price Waterhouse Coopers. She continued working in financial services for the next 7 years.
After moving back to her native California with her husband, Priscilla was drawn to the field of education. For the next 20 years, she served as Assistant Superintendent of Business Services for two districts in Santa Barbara County before joining the Santa Barbara County Education Office.
Priscilla graduated from the University of California, Riverside, with a degree in English and earned her Master of Business Administration in accounting from New York University. She lives in Ojai with her husband, and has two stepsons and five grandchildren, in addition to three dogs and four birds.