Thomas Buenger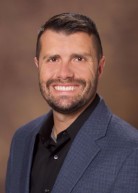 Born and raised in Oxnard, Tom enlisted in the U.S. Air Force as a Russian Linguist and eventually earned his commission, serving as an intelligence officer both in the U.S. and overseas. Tom now practices commercial real estate throughout Ventura County, assisting clients in purchasing, selling, & leasing all types of commercial property. Additionally, Tom is a Captain in the Air Force Reserve, representing U.S. Air Force Academy Admissions serving Ventura & Santa Barbara Counties. Tom joins CASA with a background and expertise in:
-organizational management, supervision, & leadership
-public speaking, presentation, and teaching
-civic & community volunteerism across the U.S.
Tom graduated from the U.S. Air Force Academy with a BS in Russian Foreign Area Studies/Political Science.