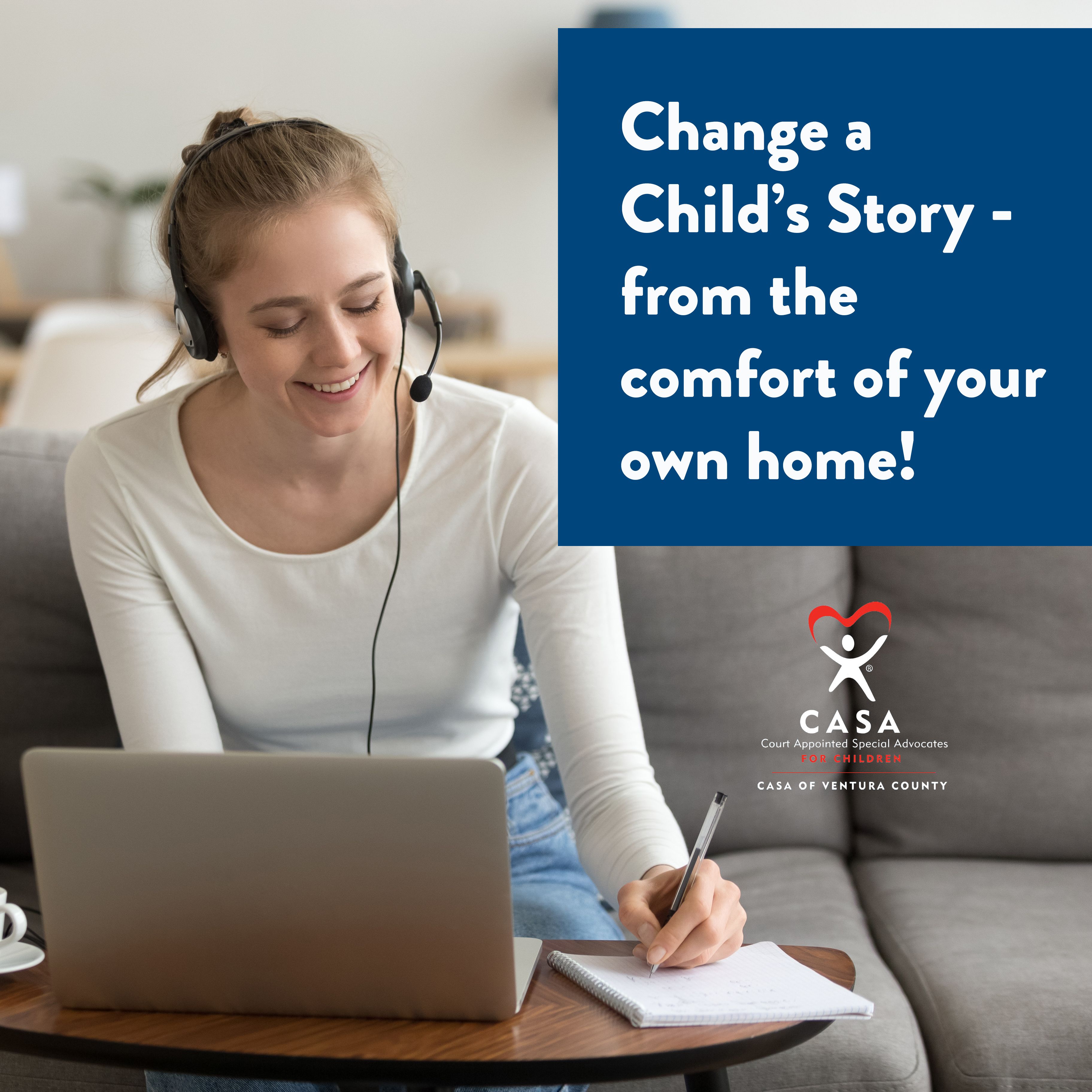 In the temporary new way of life that is social distancing and quarantine, we are further reminded of the incredible power of human connection. We desire it and need it - it changes and can even save lives. 
It is especially crucial at this time that youth in foster care have someone they trust in their corner who ensures their needs are met. The fears and anxieties provoked by this outbreak and time of uncertainty can be compounded for children who have also experienced trauma. Although our staff is working remotely and our CASAs are not able to meet with youth in person, we remain operational and our CASAs continue to provide unparalleled advocacy through weekly video check-ins with youth and continuing to write court reports and contact logs. 
Of course – we cannot forget about the 470 children in Ventura County who are still waiting for a CASA volunteer. They are still waiting for that consistent, comforting adult who knows them well and is checking on them regularly. They need us now, and they will need us after this difficult time ends. 
So this is our challenge to you. 
Use this time of quarantine and social distancing to change the story for a youth in foster care. Become a CASA volunteer. We have moved our info sessions, pre-training interviews and volunteer training process entirely online to keep our prospective volunteers and our staff safe. We are still ready for you to become a CASA volunteer. 
Apply and join our upcoming training session: Spring Flex Training (April 14 - May 19) to connect with interesting new people online, keep your brain active by learning new skills, and have a positive impact on our community as you become a volunteer advocate and a powerful voice for children in need. 
Here's how to get started: 
You can also help by making resources and advocacy possible for children in our community. We would be very grateful to those of you who are able to remember us in this season and beyond. If you would like to make a secure, online donation, click here or click the 'Donate' button on our website, www.casaofventuracounty.org. You may also send checks payable to CASA of Ventura County, P.O. Box 1135, Camarillo, CA 93011.
Thank you. Stay safe. We hope to see you all online soon!