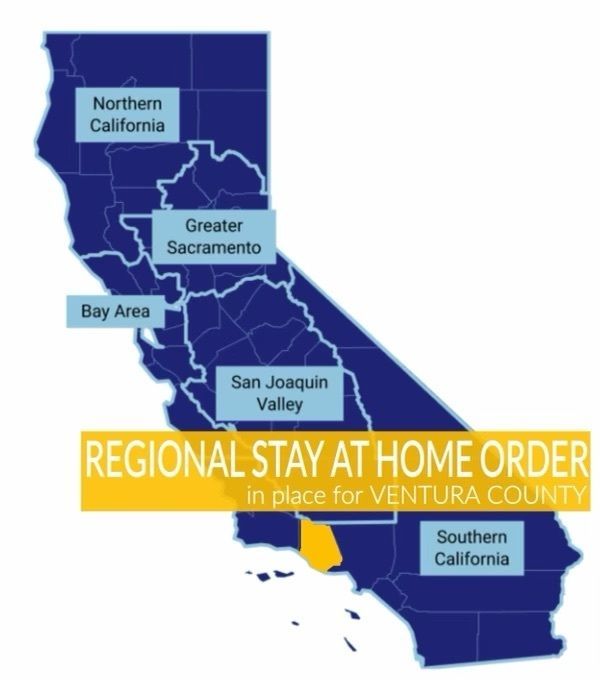 We continue to feel inspired by the incredible acts of kindness, ingenuity, and adaptability you have shown throughout 2020.
As you may already know, the State of California's Stay at Home Order goes into effect tonight (12/6/20) at midnight. The Southern California region encompasses Ventura County.  The Southern California mandate closes many businesses and activities and urges people to stay at home whenever possible. Private gatherings of any size are prohibited.
Public health directors further urge all Ventura County residents to help slow the spread by wearing a mask, social distancing, and not gathering during this critical time.  Under the guidelines in person visits will not be permitted for at least the next three weeks. 
We will continue to serve our volunteers and most importantly the foster youth of Ventura County during this stage of the pandemic.  Here are some of the ways we will continue to support our wonderful volunteers while practicing social distancing:
All CASA staff continue to work remotely
Online trainings are offered remote, you can participate from the comfort of your home
Continued Education courses are offered virtually
Case Supervisors are here to support virtual visits and assist with technology needs
Kid's Enrichment Fund requests are still fulfilled within two days of receipt
We extended the deadline through 12/14 for fulfilling Christmas Holiday giving requests
Your dedication is so valued and appreciated.  If you have any questions, suggestions, or need support during this time we are only a phone call or email away. 
Thank you and please stay well,
Cassie Fernandez | Executive Director
CASA of Ventura County
P.O. Box 1135 Camarillo, CA 93010
Office: 805-389-3120 | www.casaofventuracounty.org