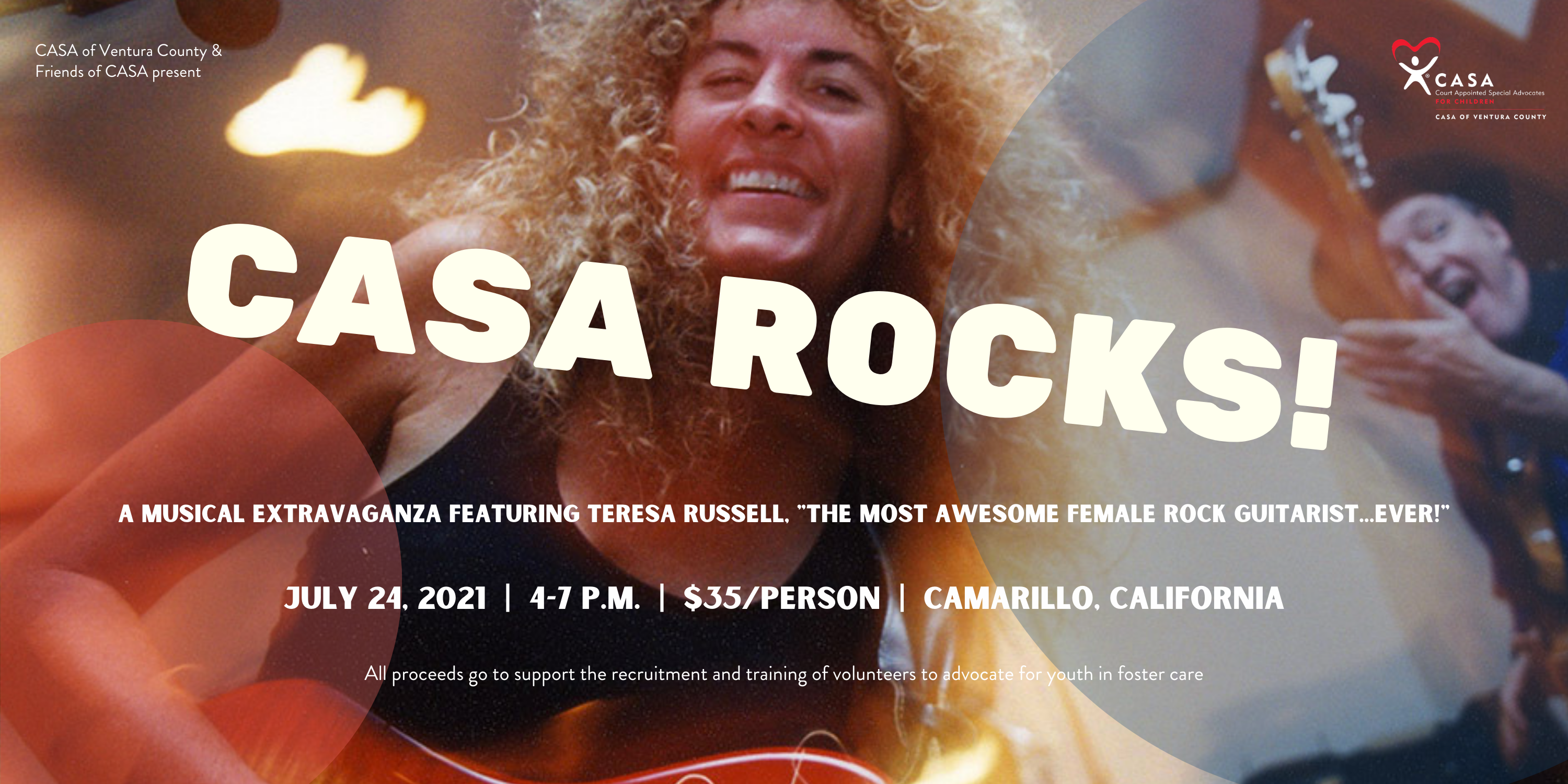 Join us for CASA ROCKS! - a musical extravaganza featuring Teresa Russell, "the most awesome Female rock guitarist...ever!"
Date: Saturday, July 24, 2021 from 4-7 p.m.
Location: Camarillo, CA
Cost: $35 per person
Guests can bring a chair or blanket, along with a picnic dinner & refreshments and enjoy a fun-filled evening of music and dancing.
More information and ticket link coming soon.