Foster: HBO Documentary Screening, Dinner, and Panel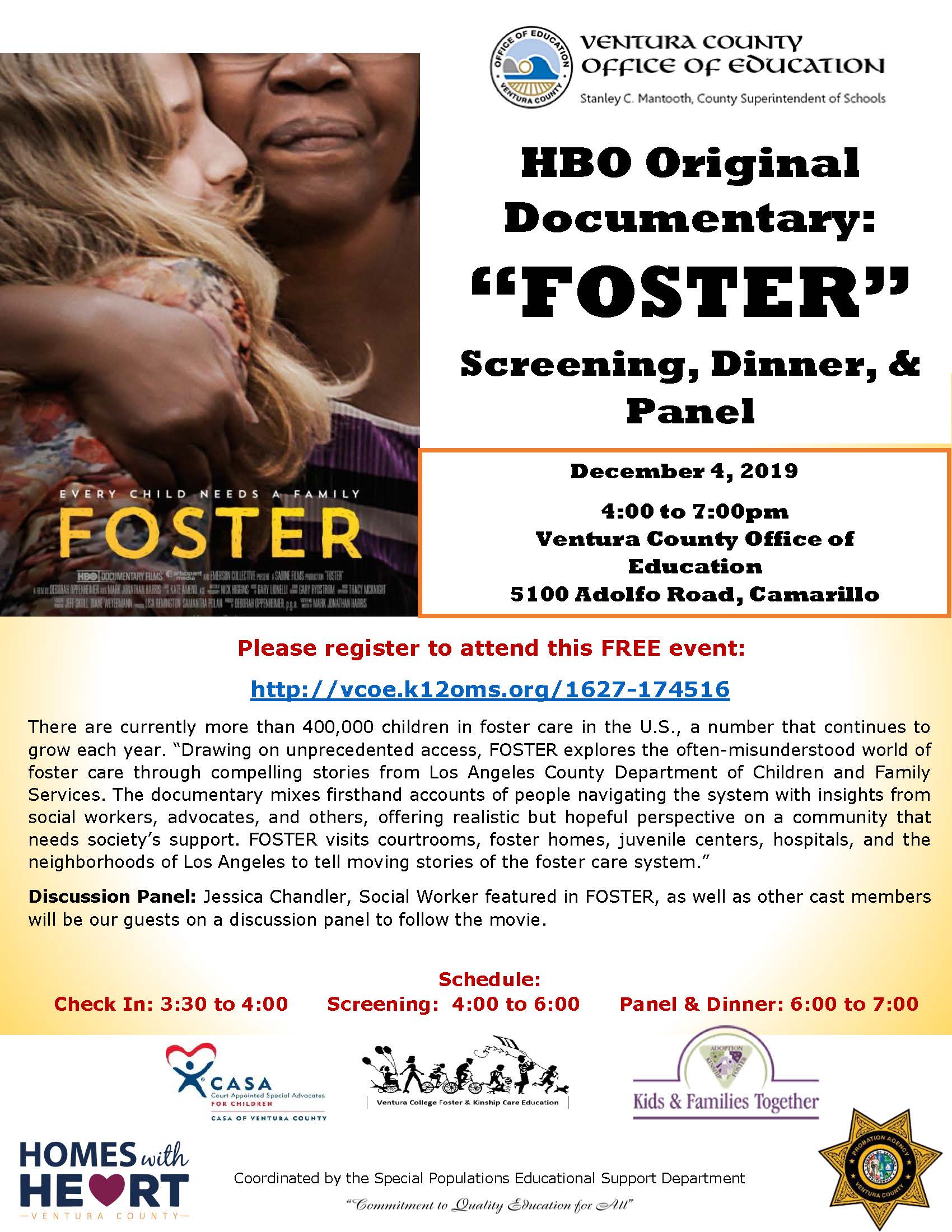 Please join us for a free screening of HBO documentary FOSTER, panel, and dinner. Register to attend this FREE event: http://vcoe.k12oms.org/1627-174516.
There are currently more than 400,000 children in foster care in the U.S., a number that continues to grow each year. "Drawing on unprecedented access, FOSTER explores the often-misunderstood world of foster care through compelling stories from Los Angeles County Department of Children and Family Services. The documentary mixes firsthand accounts of people navigating the system with insights from social workers, advocates, and others, offering realistic but hopeful perspective on a community that
needs society's support. FOSTER visits courtrooms, foster homes, juvenile centers, hospitals, and the neighborhoods of Los Angeles to tell moving stories of the foster care system."
Discussion Panel: Jessica Chandler, Social Worker featured in FOSTER, as well as other cast members will be our guests on a discussion panel to follow the movie.
Schedule:
Check In: 3:30 to 4:00
Screening: 4:00 to 6:00
Panel & Dinner: 6:00 to 7:00
CE Hours: 3