CASA of Ventura County Informational Sessions
Come learn about CASA and how you can make a difference in the life of an abused, abandoned or neglected child. These are free informational presentations about our program and are not a pre-requisite for the training.
* Shared with The Ventura County District Attorney's Office, Crime Victims' Assistance Volunteer Program.
2018:
Schedule below is subject to change.
For more information and/or the addresses, please contact info@casaofventuracounty.org or call (805) 389-3120.
Thursday, September 27, 6:30 – 8:00 pm (Camarillo)
Thursday, October 18, 6:30 – 8:00 pm (Simi Valley)
Wednesday, November 14, 6:30 – 8:00 pm (Camarillo)
Becoming a CASA Volunteer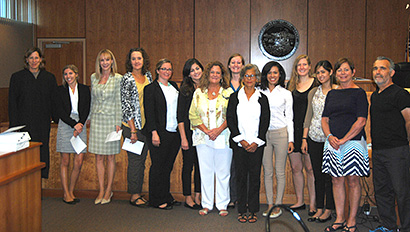 To be eligible to become a sworn officer of the Court, each CASA must successfully complete and pass thorough background checks, an interview, and approximately 40 hours of training and thereafter complete 12 hours of In-Service training annually. The curriculum has been created by National CASA and California CASA and covers such topics as: laws relating to child welfare and foster care, child development and family dynamics, child abuse and neglect and mandated reporting, effective advocacy, and other matters affecting juvenile dependency.