Information Sessions
---
Come learn about CASA of Ventura County and how you can make a difference in the life of an abused, abandoned or neglected child. These are free informational presentations about our program and are required prior to submitting an application and joining training.
Thank you for your interest in becoming a CASA volunteer. We are incredibly appreciative of your enthusiasm and desire to help serve our county's most vulnerable children. CASA of Ventura County new volunteer trainings have been postponed and will resume in January 2022. Over the next few months, we will be evaluating and revamping the program under the leadership of our Interim Executive Director, Teresa Romney. We will reach back out to you mid-fall 2021 with trainings dates and more information. You will not need to reapply. Thank you for your understanding, and we are looking forward to working with you again in the very near future. Please let us know if you have any questions. 
2021:
Attendance of an Information Session is mandatory prior to applying and taking training. Schedule is subject to change.
To RSVP or for more information, please contact info@casaofventuracounty.org, call (805) 389-3120, or click the RSVP button above. Zoom registration link will be provided upon RSVP.
Wednesday, October 13, 6:00 - 7:00 pm (online via Zoom)
Tuesday, November 16, 6:00 - 7:00 pm (online via Zoom)
Wednesday, December 15, 6:00 - 7:00 pm (online via Zoom)
---
Becoming a CASA Volunteer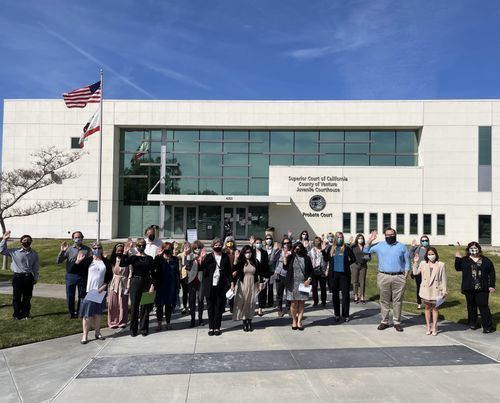 To be eligible to become a sworn officer of the Court, each CASA must successfully complete and pass thorough background checks, an interview, and approximately 40 hours of training and thereafter complete 12 hours of In-Service training annually. The curriculum has been created by National CASA and California CASA and covers such topics as: laws relating to child welfare and foster care, child development and family dynamics, child abuse and neglect and mandated reporting, effective advocacy, and other matters affecting juvenile dependency.
Contact us to RSVP or for more information:
* = required field