Training Sessions
---
CASA of Ventura County offers several initial training courses for new volunteers each year, including evening or morning classes. Our training format is called CASA University Training, which consists of 8 in-person classes (which are online via Zoom during the pandemic, but still held at scheduled times), 8 self-directed online classes, and 3 hours of courtroom observation completed over a 5-week cycle. You must finish all training and observation within the 5 weeks, and all background checks must be completed and cleared in order to be sworn in as a CASA. Choose a session that works with your schedule. Email Janet@casaofventuracounty.org for more information.
---
Becoming a CASA Volunteer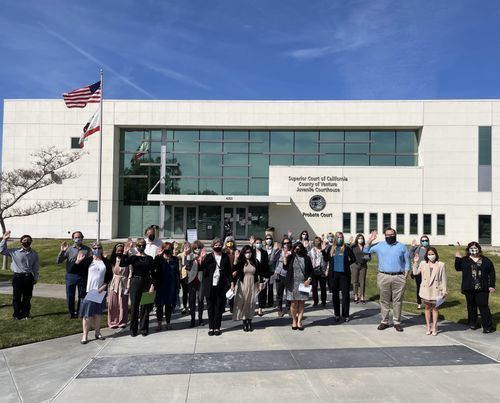 To be eligible to become a sworn officer of the Court, each CASA must successfully complete and pass thorough background checks, an interview, and approximately 40 hours of training and thereafter complete 12 hours of In-Service training annually. The curriculum has been created by National CASA and California CASA and covers such topics as: laws relating to child welfare and foster care, child development and family dynamics, child abuse and neglect and mandated reporting, effective advocacy, and other matters affecting juvenile dependency.