Training Sessions
---
Thank you for your interest in becoming a CASA volunteer. We are incredibly appreciative of your enthusiasm and desire to help serve our county's most vulnerable children. CASA of Ventura County new volunteer trainings have been postponed and will resume in January 2022. Over the next few months, we will be evaluating and revamping the program under the leadership of our Interim Executive Director, Teresa Romney. During this time, you may still submit an application. We will reach back out to you mid-fall 2021 with trainings dates and more information. You will not need to reapply. Thank you for your understanding, and we are looking forward to working with you again in the very near future. Please let us know if you have any questions. 
CASA of Ventura County offers several initial training courses for new volunteers each year, including evening or morning classes. Our training format is called CASA University Training, which consists of 8 in-person classes (which are online via Zoom during the pandemic, but still held at scheduled times), 8 online classes, and 3 hours of courtroom observation completed over a 5-week cycle. You must finish all training and observation within the 5 weeks, and all background checks must be completed and cleared in order to be sworn in as a CASA. Choose a session that works with your schedule. Email Janet[at]casaofventuracounty.org for more information.
---
Becoming a CASA Volunteer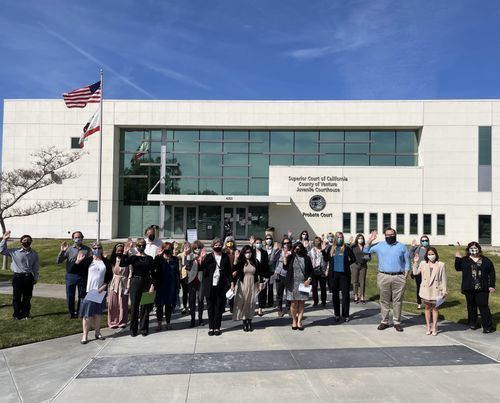 To be eligible to become a sworn officer of the Court, each CASA must successfully complete and pass thorough background checks, an interview, and approximately 40 hours of training and thereafter complete 12 hours of In-Service training annually. The curriculum has been created by National CASA and California CASA and covers such topics as: laws relating to child welfare and foster care, child development and family dynamics, child abuse and neglect and mandated reporting, effective advocacy, and other matters affecting juvenile dependency.