Cheryl A. De Bari, Esq.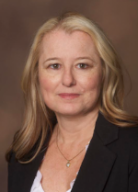 Cheryl has been a practicing attorney for over 30 years and brings her legal experience to the Board. Cheryl is passionate about CASA and her involvement includes:
-Acting Co-Executive Director;
-mentoring her current appointee for over six years;
-performing the role of Volunteer Advocate Supervisor;
-heading the Outreach & Communications Team; and
-holding the distinction of being a founding member of Friends of CASA.
Cheryl is a long-time active member of her Moorpark community, including being a former PTA President and a member of the Moorpark Women's Fortnightly Club. Cheryl has served on CASA of Ventura County's Board of Directors since 2012.