Elizabeth Atilano-Melvin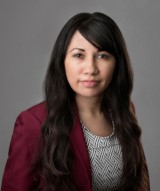 Elizabeth Atilano-Melvin has been the Executive Director of Ventura County Schools Self-Funding Authority (VCSSFA) and Coastal Schools Employee Benefits Organization (CSEBO) since 2011.
VCSSFA is one of the best kept secrets within the educational community in Ventura County, dealing with liability issues that would otherwise potentially do great harm to school districts and have a negative impact on students around the county. VCSSFA protects students, staff and school resources to ensure the continuation of the educational process.
Being a mother of four teenage children and in her current profession, Elizabeth is very sensitive to the needs of children and youth in the Ventura County community. She joined CASA to be involved with an organization whose sole purpose is to protect Ventura County youth.